Modified Nighthawks section
(Page 2)
From: Ralph Wijnands (bikeryoke@hotmail.com)
I bought the Nighthawk! :) I wanted to show you a few pictures I found. The hammer is going to be "the inspiration" for the rebuild of my nighthawk. I've also added two pictures I have been working on. There's a slight difference between the two... you figure out what! (It's NOT the rear fender!) By the way, they are NOT done yet, but they give a reasonably good idea of how my bike is going to look. When they're done I'll send the final pictures.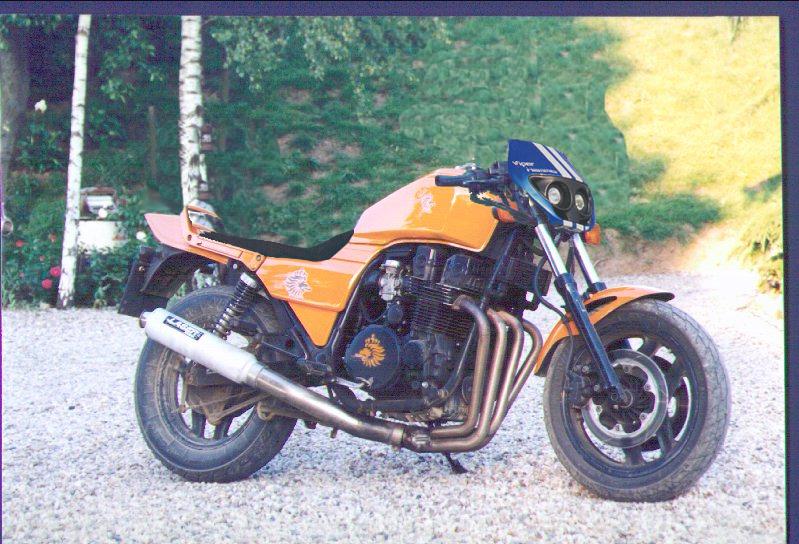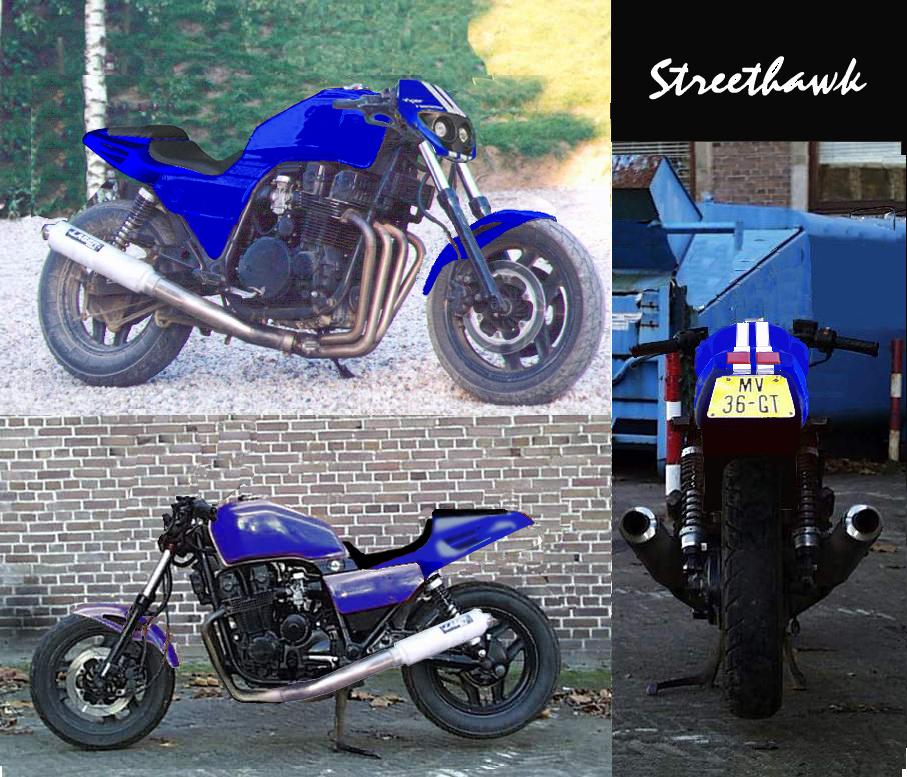 Answer to differences in above pictures: ... the difference is in the tank and the position of the saddle.... front fender has been lowered... handle bars( or do you call it a steer???) has been lowered... streetfighter lights, saddle has been lowered and indeed the rear end has been changed... it will hold ducati 916 rearlights!... the paint job will be dodge viper blue with white stripes.
I can get a ktm duke upside down frontfork, maybe I'll buy it and put it on myself, don't know yet... hope that now you DO see the changes... I'll keep in touch...
this is my last drawing... it gives a better view on how the saddle and the rear fender are going to look... of course this one isn't ready yet either (no front lights for instance!) .. but please tell me what you think of the rear end...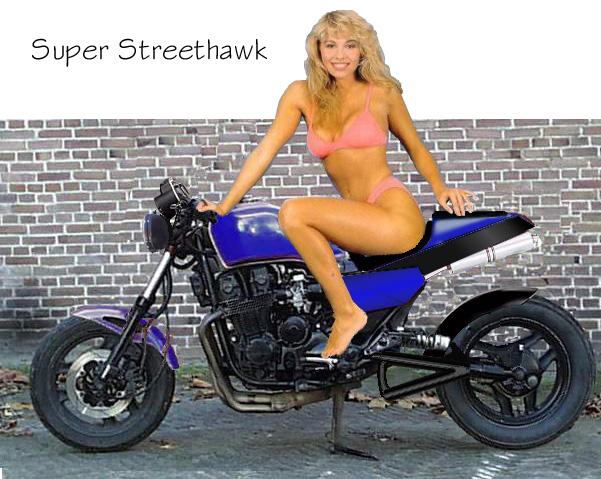 ---
From: Lane Pipkin (Lanepip@aol.com)
I thought you might like to post the latest incarnation of my 84 "S". Like Disney World, it will never be finished!!! The only real mods are the Supertrapp pipe, and the Corbin seat. The seat, as you may notice, is not a Nighthawk version. It was made for a CBR600F2, and was yellow and purple when I got it. I bought it through ebay for 15.00. The shipping was 20.00!! Anyway, I took the cover and pad off the Corbin base and refitted them onto the Nighthawk base. Next I used a spray paint designed for upholstery repair and painted it black. It came out really nice and is quite comfy.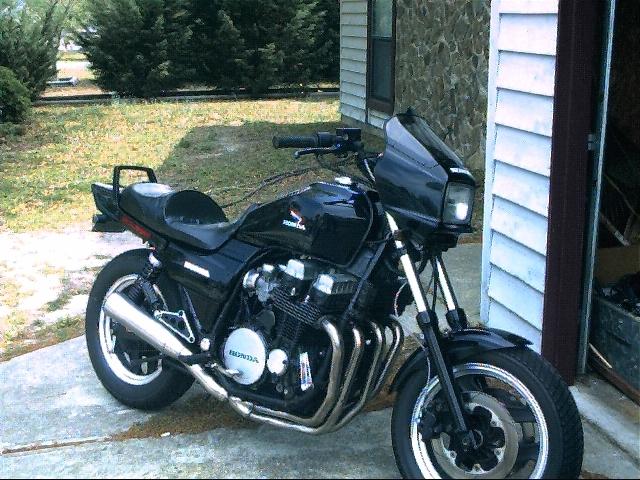 ---
From: Lane Pipkin (Lanepip@aol.com)
Here's the latest version of my 700S. Never finished!!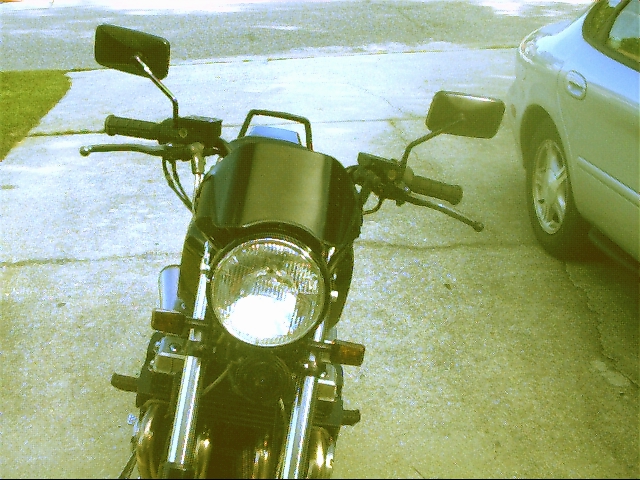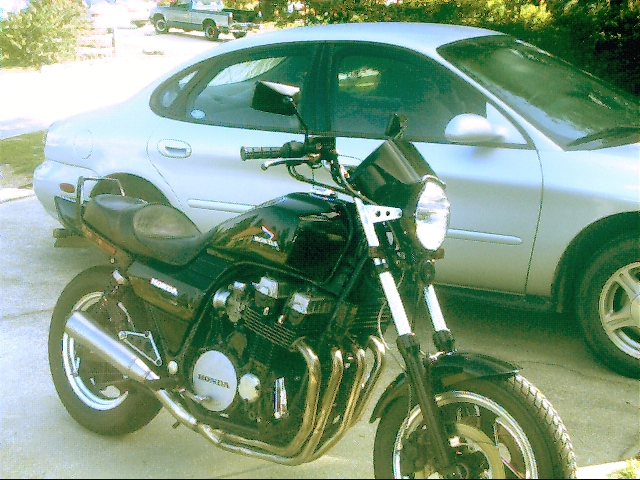 ---
---